We are about to embark on a journey to cultivate your healthiest postpartum self.
Imagine with me.
You give birth to your darling little one. It was quite possibly the most physically demanding thing you've ever done. You have the gear and clothes and diapers. Your friends and family are obsessed with your new babe. BUT you begin to notice that your postpartum season is centered on... your baby. Of course your baby is important! But what about nurturing YOUR mental, physical, and emotional recovery? Are you allowed to be selfish?
Pardon while I project my voice through the screen: YES! YES you can be a new parent and unapologetically give energy to replenishing yourself after bringing new life into the world.
Of all the things you have to figure out and troubleshoot while raising a tiny human, your postpartum recovery will not be one of them when you become a member of the
Bloom: Postpartum Wellness Method Course
Here's a review of the Bloom: Postpartum Wellness Method from Reina, mom of Baby E.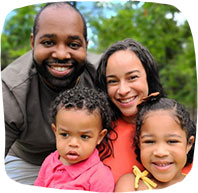 "This was genuine, absolute attentiveness, counsel, and endearment. This time together helped me to appreciate motherhood through its challenges and rewards. With that type of support, the ability to cope, survive the newborn stage, and feel empowered doing so, revealed itself."
Through this course, I bring together mothers in their early postpartum season to educate and fortify them so that we can be our healthiest selves on the parenting path.
I have taken first-hand experience supporting all types of growing families for many years and turned it into a clearly charted roadmap to guide you through 12 weeks of your postpartum season (and beyond, quite honestly). No, this is not a newborn care course. Yes, this is something all for YOU at a time when society says you should care for your baby at the cost of your own wellness.
Together, we will work through seven elements of the postpartum experience. Along the way, you'll access videos from perinatal experts on topics ranging from nutrition to reconnecting with your body, available for repeat viewing (you will want to watch them repeatedly).
We'll fellowship with each other on group calls where you can ask me your recovery questions or celebrate your wins with other course participants! After our initial 12 weeks together, your membership will live on through the exclusive Bloom: Postpartum Wellness Method Community. The first three months of your community membership is included in your course registration! And because I love providing a personal touch in my doula work, you'll receive a goodie box filled with curated items to bring some joy to your days.
I am thrilled to see you in the app or on a group video call really, really soon. You more than deserve this.
Course Topics - Table of Contents Image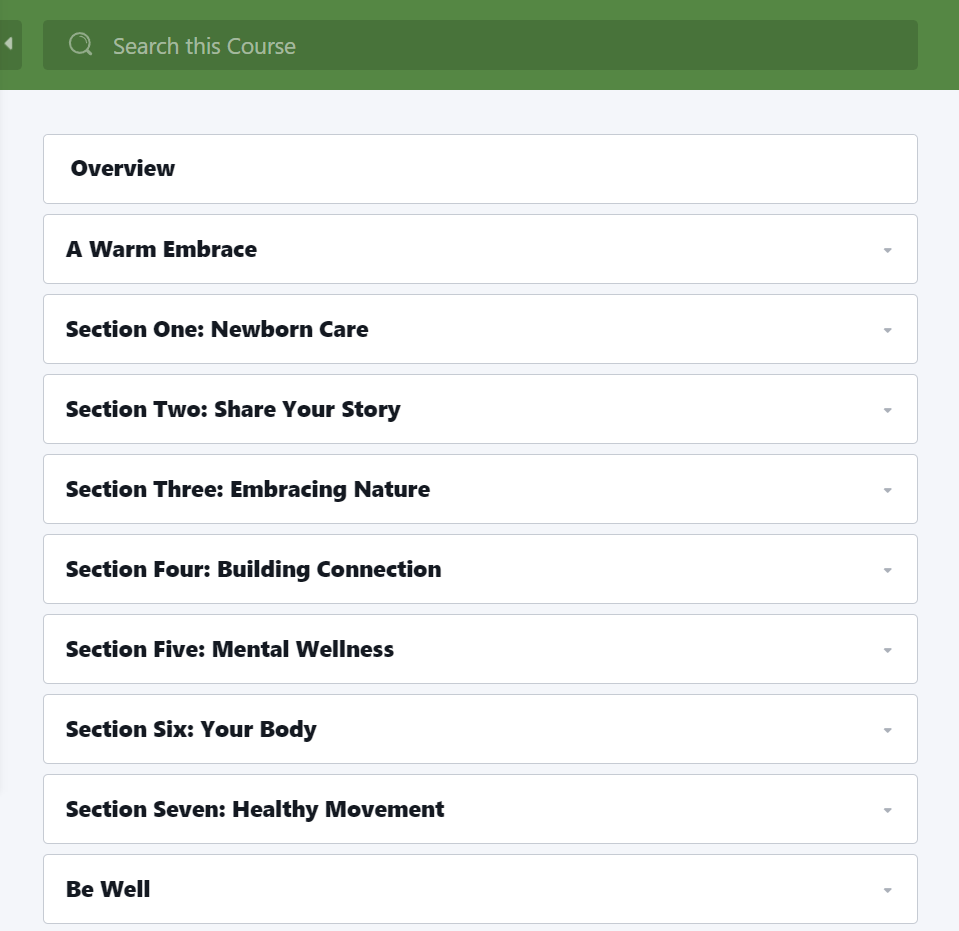 Workbook - Cover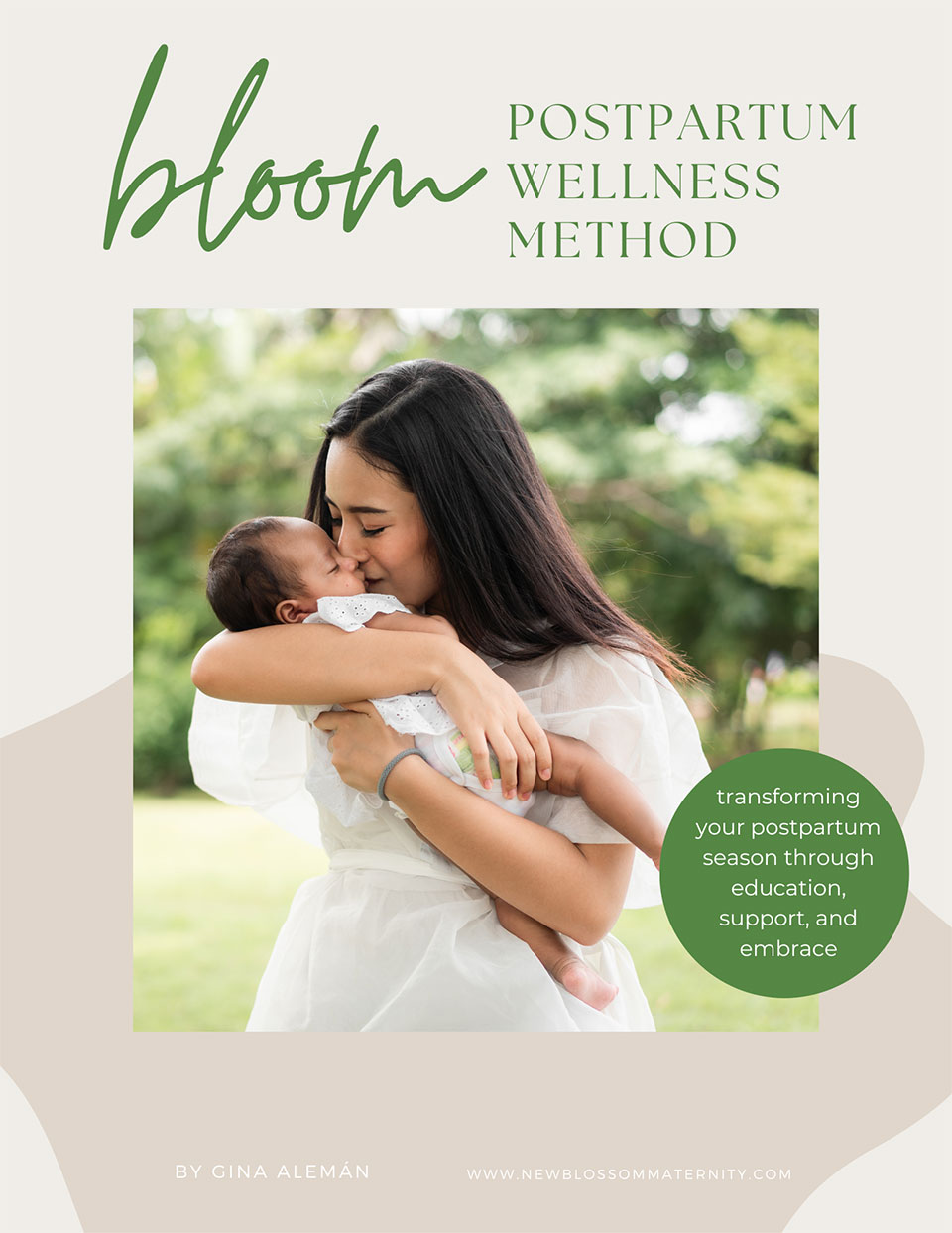 Workbook - Welcome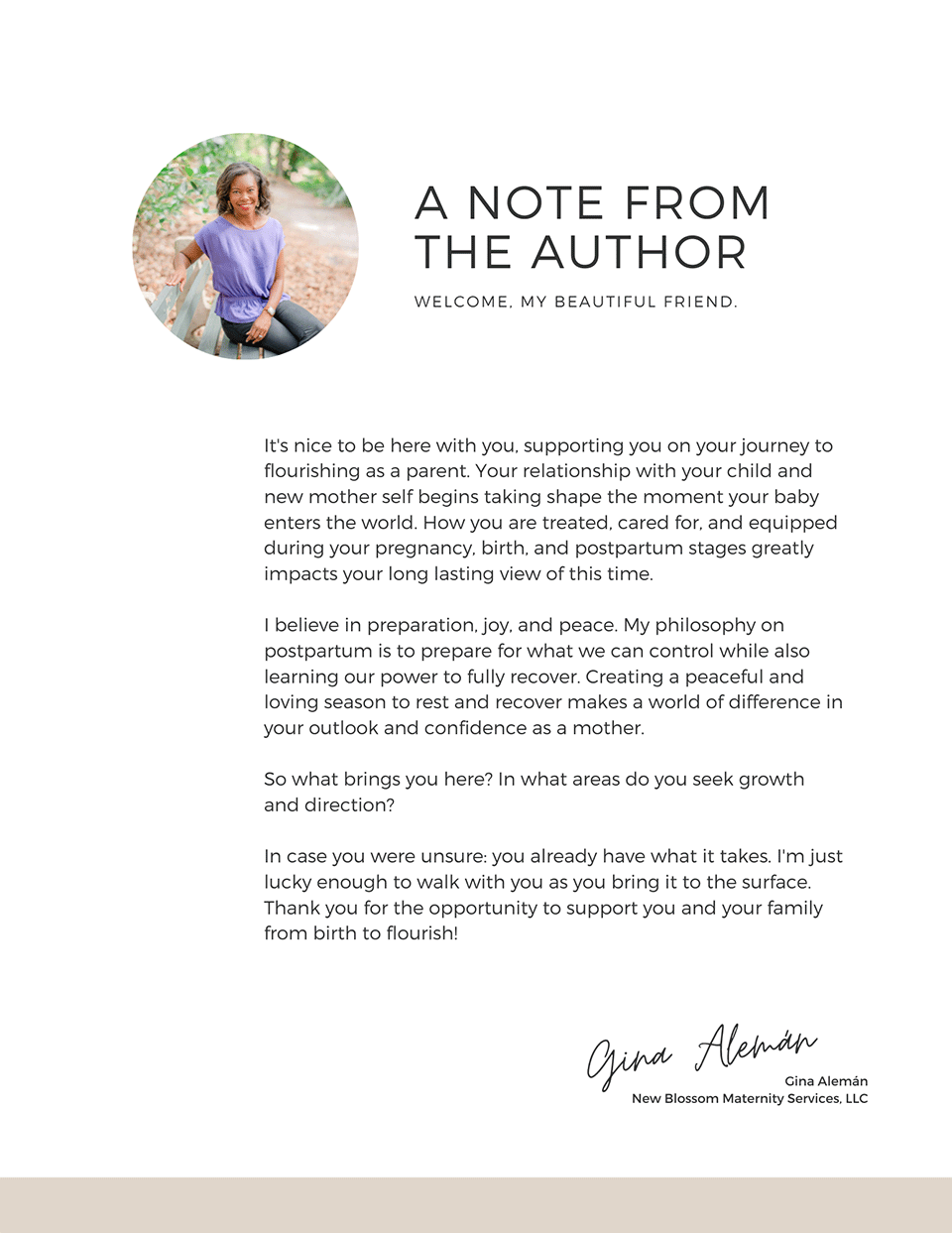 Workbook - Self Assess Checklist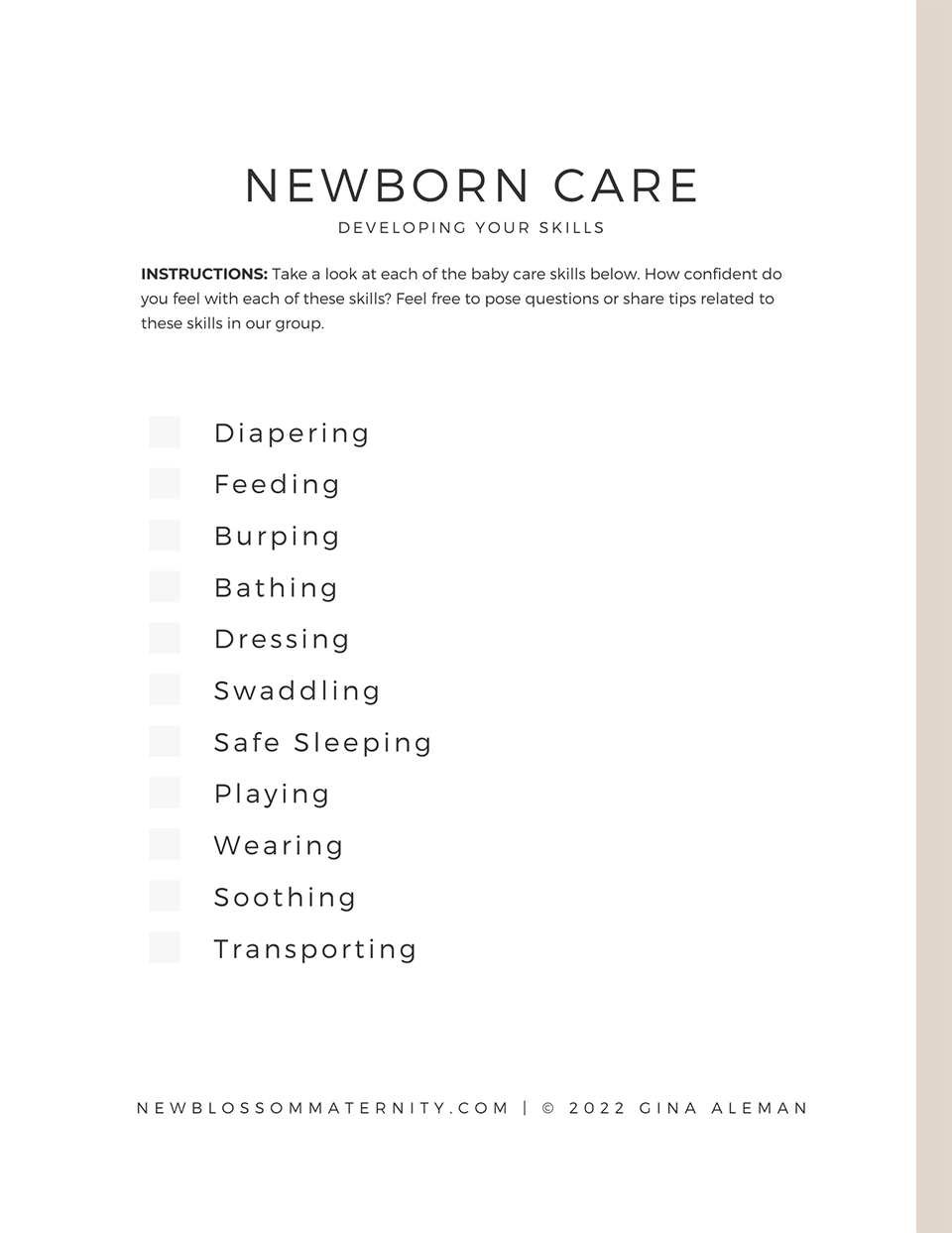 Workbook - Nature Journal Activity